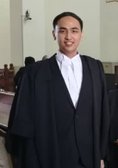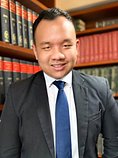 Jia Liang completed his law degree from University of London in 2016 and obtained his Certificate in Legal Practice the following year. He was admitted as an advocate and solicitor of the High Court of Malaya in 2018.
Jia Liang has wide and varied experience in civil and commercial litigation. His practice encompasses an array of areas: contract, banking and finance, employment and industrial relations, land and criminal mitigation. Jia Liang has appeared in all levels of courts in Malaysia, from the Magistrates' Courts in rural townships to our nation's apex court, the Federal Court, in Putrajaya.
Jia Liang had been part of the team in defending numerous banking institutions in a series of actions brought by a public listed company and its subsidiary, each of which was respectively for damages to the tune of RM404 million. He also appeared for a private university based in Kampar, Perak and was successful in recovering possession of various plots of land from trespassing squatters. Jia Liang is also familiar in criminal matters and has appeared for two leading sub-contractors of the Hulu Terengganu Hydroelectric Project and one of the largest rubber processors in Malaysia in the criminal courts at Kuala Terengganu and at Sungai Petani respectively.

Jia Liang is an active member of the Malaysian Bar and the State Bar Committees. He is presently the Deputy Chairperson of the Kuala Lumpur Bar Committee's Pupils Committee. He also sits in the Malaysian Bar Council's Legal Profession Committee (LPC) and National Young Lawyers and Pupils Committee (NYLPC). Jia Liang regularly appears for the Kuala Lumpur Bar Committee in admission to the Bar proceedings.
Willie commenced his legal practice in 2016 as a pupil at Messrs Shukor Baljit & Partners, Kuala Lumpur. During his pupillage, Willie was guided by the Managing Partner of the firm, Datuk Baljit Singh Sidhu, a renowned criminal lawyer. As a pupil, Willie assisted the criminal defence team in many cases, from minor petty offences to serious offences with capital punishments.
After completion of his pupillage, Willie then joined Messrs Raslan Loong, Shen & Eow as a legal associate and headed the litigation department of the main office. At Messrs Raslan Loong, Shen & Eow, Willie worked closely with his mentor and the Managing Partner, Mr Loong Caesar. Mr Loong is a senior legal practitioner who co-founded Hishammuddin Loong (which is now known as Lee Hishammuddin Allen & Gledhill). Willie was involved in a variety of cases, including employment disputes, breach of contract, tort of conspiracy, insurance, debt recovery and etc.
Upon his return to Penang, Willie then founded Messrs Willie Ong & Co. Since Willie Ong & Co's inception, Willie has distinguished himself as a prominent and notable attorney. Just to name a few, together with the Penang Island City Council (MBPP), Willie executed the very first Warrant of Attachment in Penang, making history and as a deterrant to errant defaulters at stratified properties. Complex issues at high rise buildings and other housing accommodations such as illegal hotels and homestays have also been dealt with extensively by Willie. Willie gives talks frequently at webinars and forums particularly those concerning Strata Management. Willie is also no stranger to press coverage and local newspapers reports as well as legal precedents.
Willie is more than a lawyer. He is a debater, public speaker and social activist. He was once a member and the Speaker for the Penang Youth Parliament. Eloquent in 6 languages and dialects, he is no stranger to the local governmental as well as non-governmental activities and engagements. Contributing back to the society, Willie occassionally does pro bono works and public interest litigation. Willie is the Treasurer for the Penang Youth Committee (JBPP) for the Pengkalan Kota Constituency (N27) and he is also a lawyer registered with the National Legal Aid Foundation.
Jia Yee practices mainly in corporate, general sale and purchase conveyance, tenancies and loan matters. Graduated from the University of Reading in 2019, Jia Yee then obtained the Certificate of Legal Practice in 2020 and was called to the Bar in 2022.
Before joining Messrs Willie Ong & JL Ooi, Jia Yee was a pupil at Messrs Soo Thien Ming & Nashrah (Seremban Branch), under the tutelage of Ms Chin Yoke Lee. Jia Yee was exposed to mainly conveyancing practices and was advising on sale and purchase agreements, loan agreements and its facilities.
Jia Yee has been with Messrs Willie Ong & JL Ooi since 2022 and is part of our corporate and conveyancing department.